Eddy Posthuma de Boer - The First Photo of God | Fotomuseum Den Haag exhibition
September 29, 2020
'De eerste foto van God' / 'The First Photo of God' | 18.01.2020 - 23.08.2020
Since he picked up his first camera at just twelve years old, Dutch documentary photographer Eddy Posthuma de Boer (b. 1931, Amsterdam) has been infatuated and obsessed with recording life as he sees it around him. He always carries his camera with him and works mainly on the street. He leaves no aspect of life untouched, capturing all gradations of both drama and humour. His work is testament to his love of people and his urge to document the shared human experience. Or, as Posthuma de Boer himself puts it, 'I'm looking for the world as it really is.'
At nearly 90 years old, Eddy Posthuma de Boer is still actively photographing. He says it's a necessity of his life.
After graduating at the Fotovakschool, he was an apprentice to a few photographers in Amsterdam. He quickly chose a freedom-loving life as a freelance photojournalist, working for numerous Dutch and international newspapers and magazines such as Het Parool, de Volkskrant and Time-Life. Throughout his long career, photography has taken him to more than 85 countries, where he witnessed historic events and came face to face with world leaders. Besides reportage jobs where he spend most of his time on the road, he also produced highly personal bodies of work on the side, always allowing his own vision and insights to prevail over the direct message of the assignment. This has led, among other things, to the publication of a large number of photo books (over 40 to this date) and some remarkable exhibitions.
Humanist photography, which emerged in Europe just after the Second World War, has had a major impact on his work. It was characterised by the representation of the human condition, the recording of the traditions and customs that that bind us together, and a deeply held belief in social progress. Representatives of this movement include Henri Cartier-Bresson (1908-2004), Robert Doisneau (1912-1994) and Eva Besnyö (1910-2003), who was a major source of inspiration for Postuma de Boer and whom he considered his 'photography mother'.
As a contemporary of Ed van der Elsken and Johan van der Keuken, Posthuma de Boer can be seen as one of the most important living Dutch representatives of this post-war social documentary movement. His work shows another side of post-war life: the emergence of youth culture with jazz and rock and roll music, and the widespread social unrest of the late 1960s and 1970s.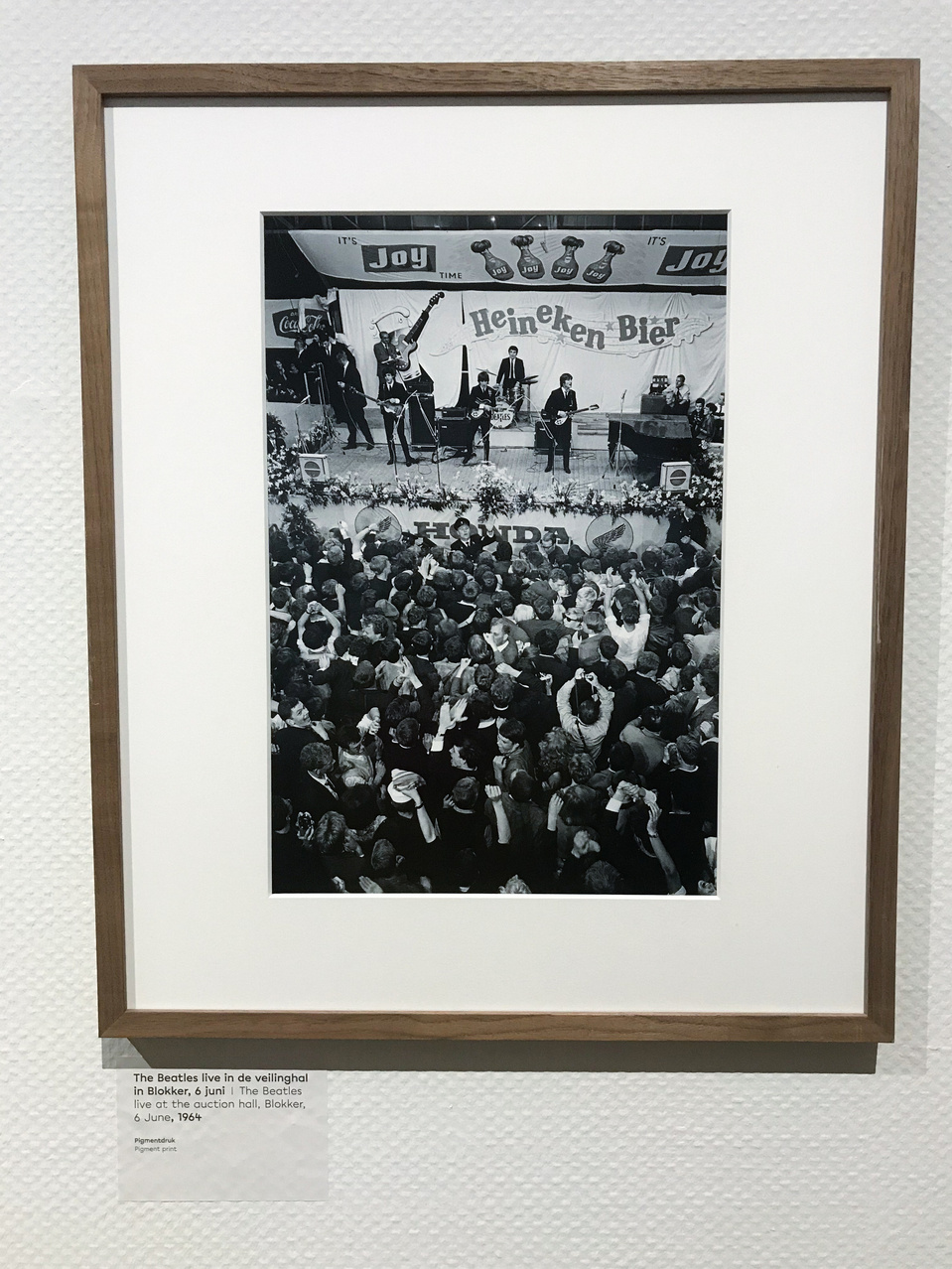 Characteristic of his work is a frontal composition, where he often portrays his subjects in full length. The background functions as a context in which the subject can be identified, often moulding into the location. He uses natural light very cleverly, generally the only kind of light that is available at the time of taking the photo. With the three components of composition, background and natural light, Posthuma de Boer is able to expose his subjects in a direct manner, typified, for instance, by his photograph of a hoard of cyclists waiting to cross the street (see below). This image also happens to be on the front cover of the book that accompanied his exhibition I went to at Fotomuseum Den Haag last month.
For decades Posthuma de Boer has chosen the photos himself for the exhibitions that are organised about his work, but due to health issues, he wasn't able to be involved with it this time. Luckily he recovered well and said he was satisfied with the selection Fotomuseum Den Haag ended up presenting. "When I saw it shortly before the opening, I kind of got the impression that I was already dead", he said cheerfully. To his relief, the early work still stands proudly. "When I see it now, and I say this without vanity, I think: I didn't choose this profession for nothing." [source: de Volkskrant]
The 160 pieces on display, showcase an incredibly varied selection of the living legend's massive body of work, with an emphasis on the work he produced from the 1950s to the early 1980s. His travel pictures from abroad have already been shown to the public several times, hence why Fotomuseum wanted to put a focus on his early achievements. This collection - photographs in black and white, mostly shot on the street in Amsterdam - is supplemented with other prints: a cheerful series in colour about life in the Netherlands (commissioned for the 1970s World Exhibition in Japan), writers' portraits, a series about circus life and reportage shots.
Selecting pieces for the exhibition was like a treasure hunt, as Posthuma de Boer's studio is crammed with hundreds of folders containing negatives and magazines. According to the photographer, he can't throw anything away as you never know when you will need it.
Because he's rarely held commercial exhibitions, he didn't sell many of the occasional prints he made. Fotomuseum Den Haag selected some original vintage prints, including some from his first major exhibition at Stedelijk Museum Schiedam in 1961, which since 2003 have been part of Kunstmuseum Den Haag's photography collection.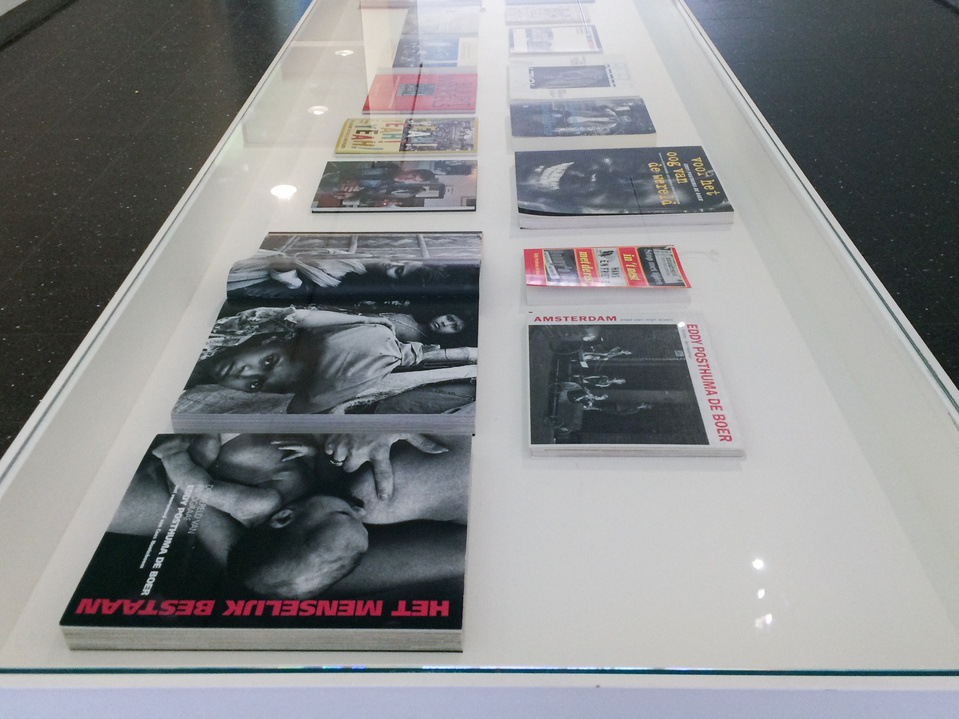 In addition, the exhibition also highlighted his special connection with the literary world. His love for language and words is reflected in the many author portraits, but also in the word jokes that he finds on nameplates, in shop windows and during chance encounters between text and passersby. A significant proportion of Posthuma de Boer's huge body of work is from the 'collections': all the unusual and amusing things he encountered during his extensive travels. Some of these 'objets trouvés' (ready-mades) featured in his annual 'New Year's books': chairs, corners, cats, couples kissing, anyone and everyone in leopard print, sheep, pianos - the list is endless. The strength of these collections lies not in the individual images, but in their abundance. One good example comes from the early days of his career, the book 'In the Nest with the Rest' (1965), which features a selection of signs, inscriptions on buildings and advertisements he collected while out and about on various jobs.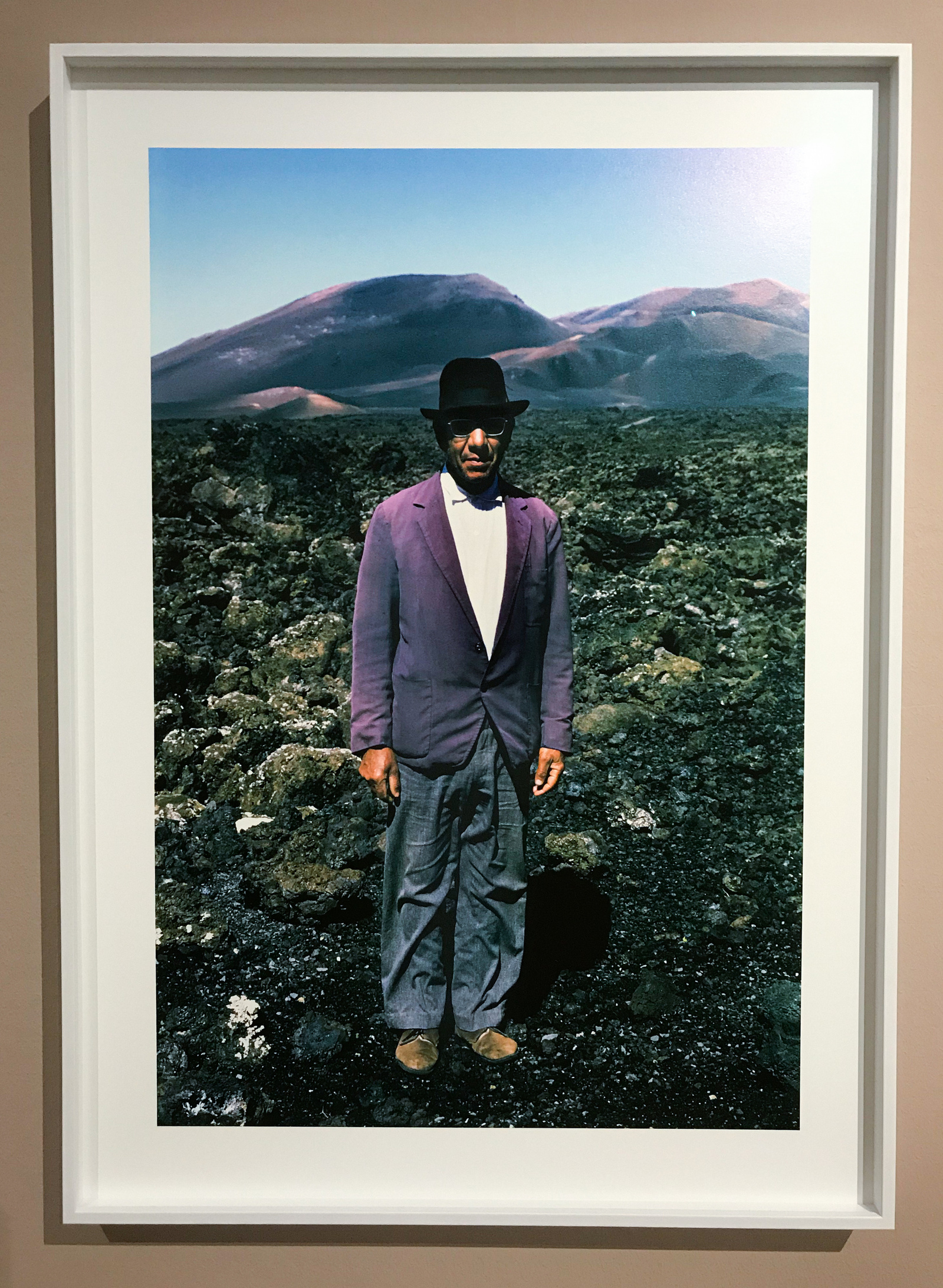 The title of the exhibition 'The first photo of God', refers to the poem that Cees Nooteboom (1933) made to accompany a portrait of a farmer from Spain. "Is the farmer, who works close to nature, depicted here as a creator, his feet firmly planted on the land he cultivates? Or is the actual creator the photographer who creates the image of man?"
The exhibition was laid out neatly, yet playful. I was very impressed by Posthuma de Boer's oeuvre, and was especially intrigued by the original vintage prints from his first major exhibition in Schiedam in the 60's where the prints, in different sizes, were mounted on card or hardboard and distributed across the walls. Some were even hung on panels, hanging freely in the middle of the space. The exhibition was very experimental for its time, and the influence of the show 'The Family of Man' staged in 1955 at the Museum of Modern Art in New York, was evident. The show, which happened a few years prior to Posthuma de Boer's, was curated by photographer and MoMA curator Edward Steichen (1879-1973), and was notable for its innovative approach and method of presentation. Steichen also presented the photographic works printed in various formats and mounted on card rather than framed. They were hung all over the walls, sometimes overlapping, and there were no labels.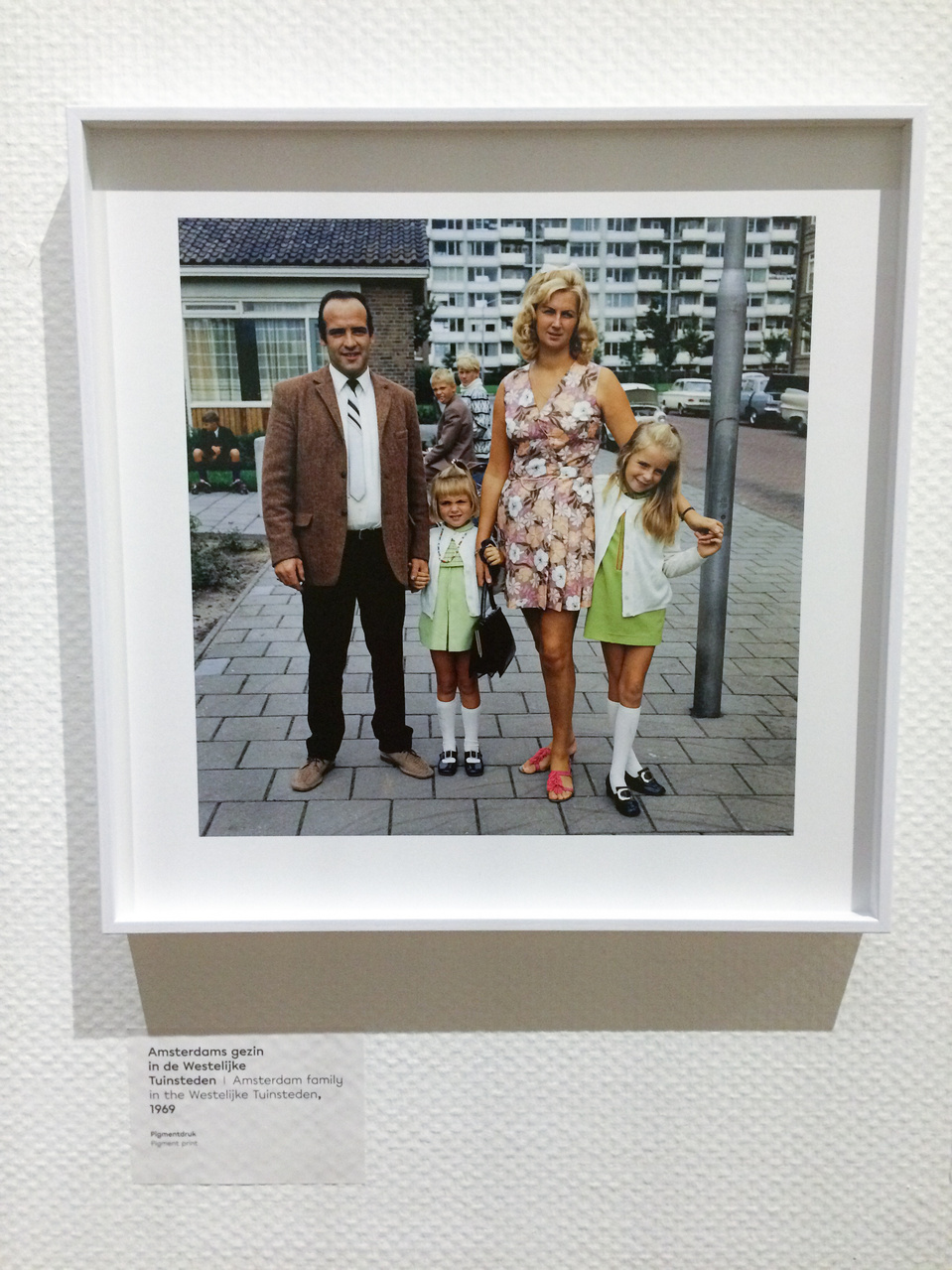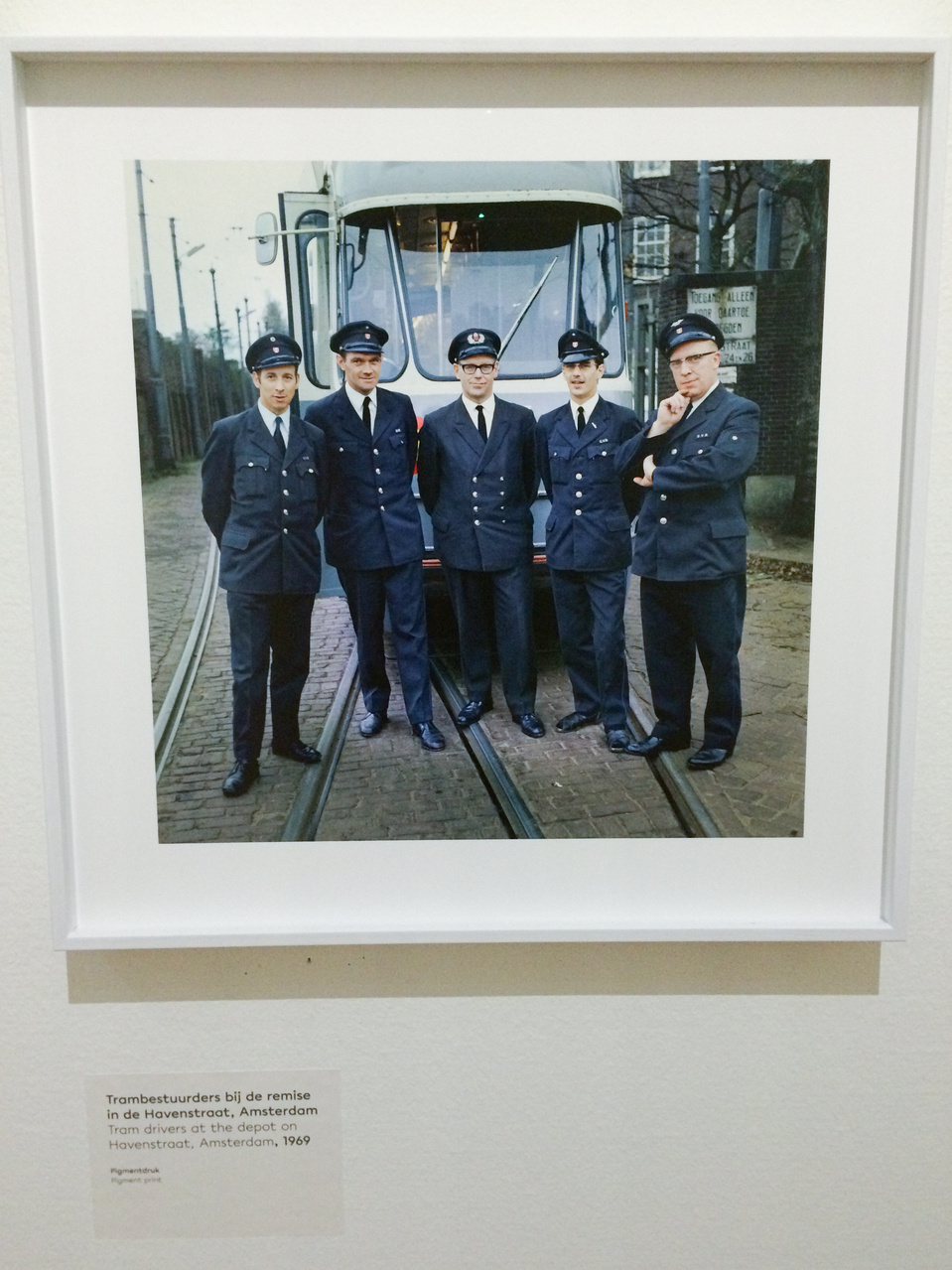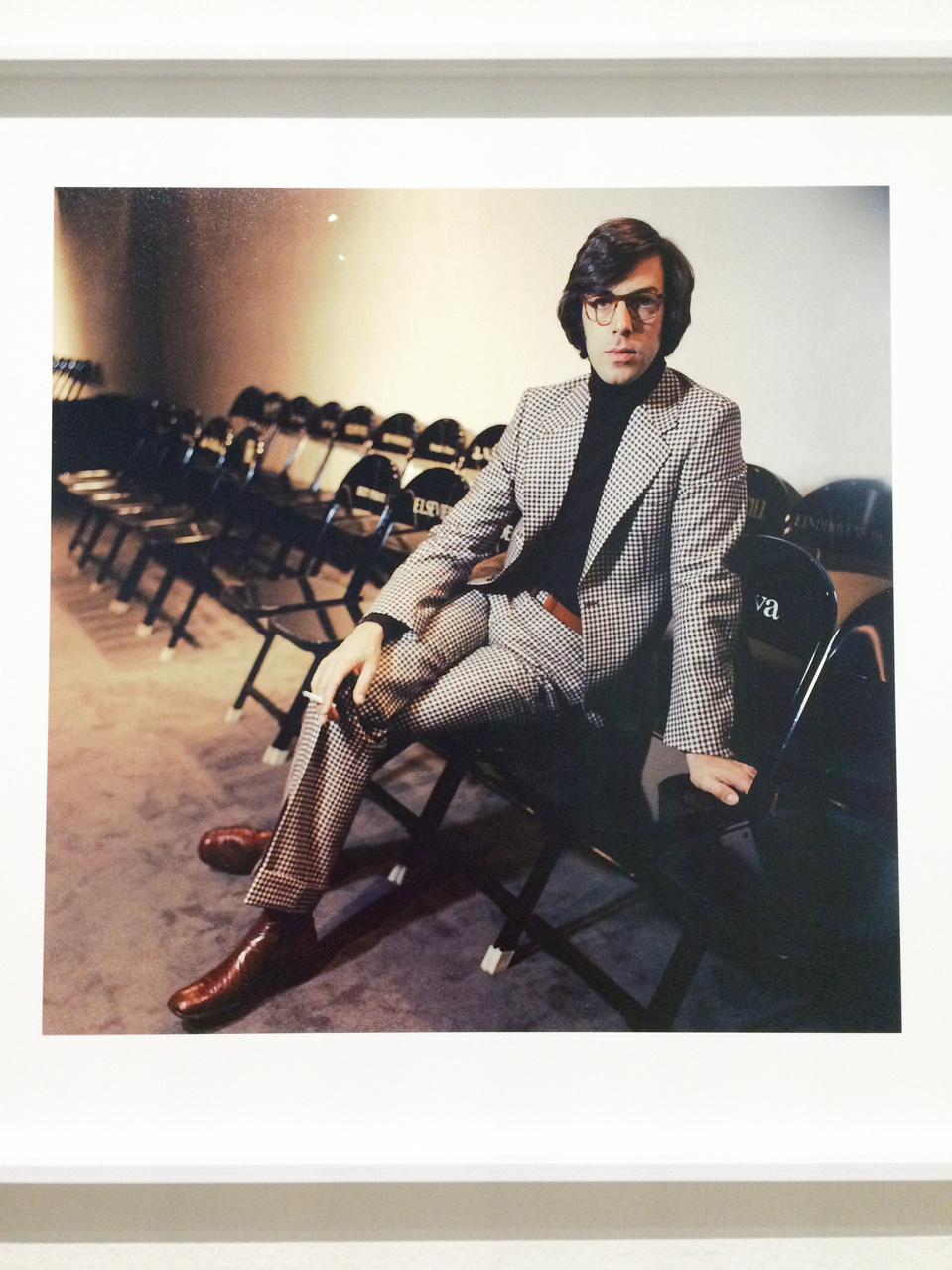 I admired and closely observed the beautifully handmade black and white silver gelatin prints, but was equally fond of his pictures in colour. I ended up buying the accompanying book with a selection of both works.

The book has a nice small format and includes some of my favourite photographs I saw at the exhibition. My only critique is that I think the paper type doesn't really do the lively character of his colour works real justice. The photographic prints at the exhibition were a lot more vibrant and clear than the pictures in the book. Nevertheless, I'm happy with my purchase and am sure I will pick up this book from my shelf for many more inspirational and reflective flick-through moments to come.